About
I seek to create gardens which feel completely of their place rather than imposed, acting with nature and local idiom rather than against it. My guiding philosophy has always been the idea of the 'Genius loci' – summed up in Alexander Popes famous line 'Consult the Genius of the place in all'. My aim is to create atmosphere using subtle interventions to evoke ideas and emotions – to help us to connect with the subconscious within us all.
Plant associations are considered deeply and often mimic those found in nature, or conjure a moment in time or a style which seems to chime with the place. My work depends on a balance of structure created by evergreen bones with looser romantic planting to soften and contrast – always ensuring a succession of interest follows throughout each season into deepest winter.
My experience comes from gardening at my family home, Glin Castle, on the Shannon estuary in the west of Ireland. Over twenty five years I have added to and adapted it with a broader range of planting: a collection of magnolias and other flowering trees and acid loving shrubs. An on going project has been developing a wild flower meadow and introducing a wide array of spring bulbs beneath the shady Killarney oaks. The gardens of the west coast of Ireland, where the effect of the Gulf stream means that a wide array of exotic and tender plants can be grown, have always been a source of inspiration. I live between Glin and a restored brewery house in north Wiltshire where I am making a garden of rambling roses and fruit trees.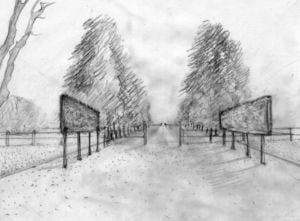 I work chiefly in conjunction with the London based landscape architect Mark Lutyens. We have collaborated on many projects in the UK and Ireland – large country gardens, as well as smaller London ones. Our most high profile project has been the re-design of the gardens at Hillsborough Castle, the Royal residence in Northern Ireland, now run by the charity HRP (Historic Royal Palaces), which opened to the public last year. Other recent projects were the planting design for a peaceful space and meeting place for the community outside St Olav's Church in Rotherhithe East London and the planting for a newly imagined Physic garden at Holyrood Palace in Edinburgh.
After an English and Art history degree at Trinity College Dublin I trained in horticulture at RHS Wisley for two years and worked as planting designer for many times Chelsea winner landscape architect Arabella Lennox-Boyd.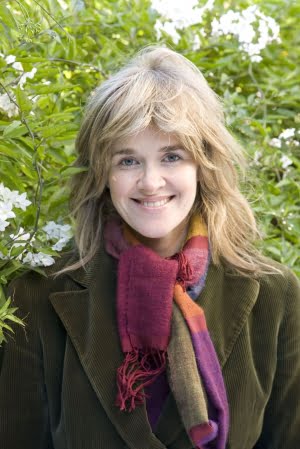 ---
---